Cornhole Board Preparation:
Begin with a smooth, dry dust free board. Fill any large divots and sand smooth. We suggest painting or sealing your boards to prevent moisture absorption and warping. Use a smooth foam roller for the top to create a smooth finish. If using a varnish or sealer we suggest using water based instead of oil based. It's much easier to clean up and does not yellow over time. When painting, an outdoor semigloss gives the best durability and adhesion. Let your boards cure for a minimum of 48 hours before applying the wrap. Inspect the surface for any imperfections and smooth as necessary. Never use any type of wet application. The 3m wrap film is designed to be installed dry and has a built-in air-egress technology to release air for an easy bubble free application.
Cornhole Wrap Installation: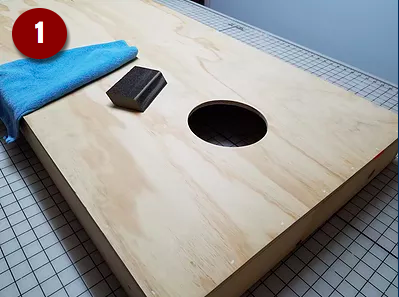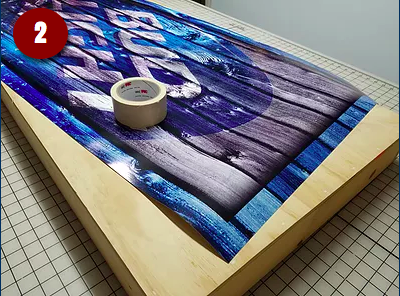 -Clean and smooth surface imperfections -Lay down wrap and cut masking tape pieces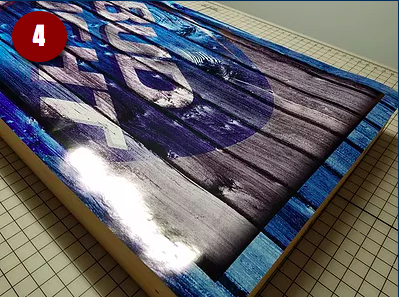 -Roll masking tape and stick to back creating a hinge -Position wrap on board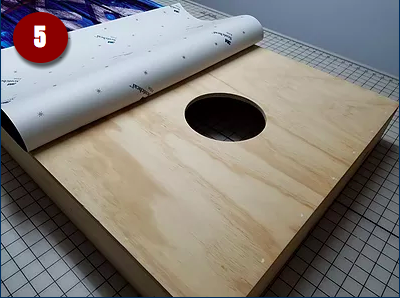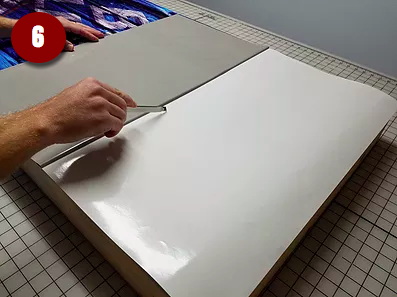 -Hinge wrap backwards -Pull wrap back away from backer paper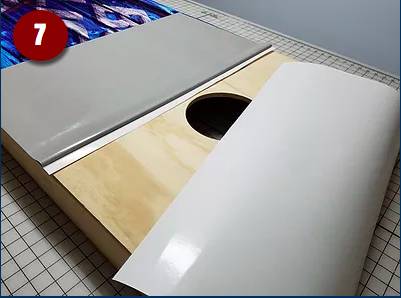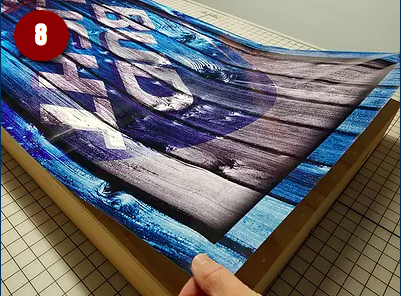 -Cut backer paper away and remove -Hinge wrap back over and lay on board surface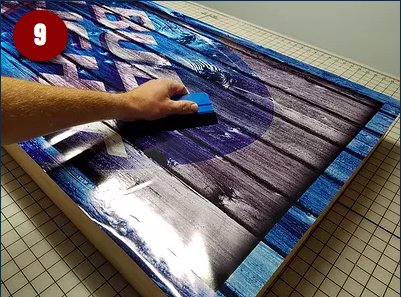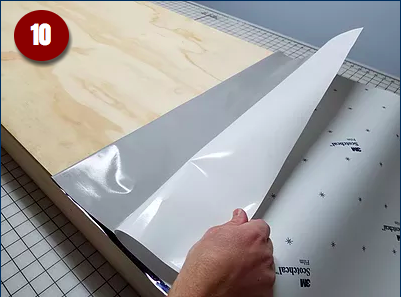 -Squeegee wrap down onto board surface -Hinge and pull backer paper back on other side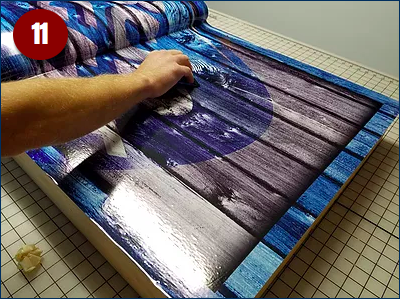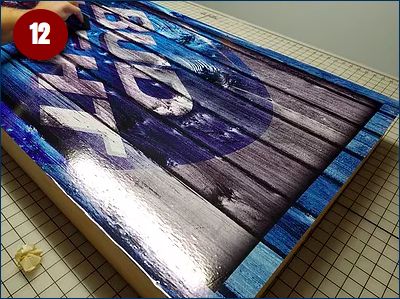 -Remove backer from wrap and lay onto surface -Squeegee onto surface of board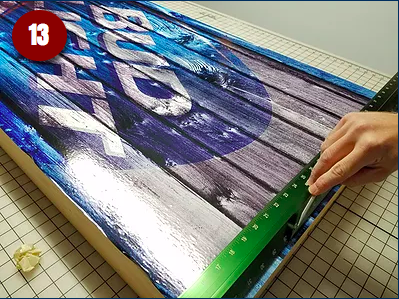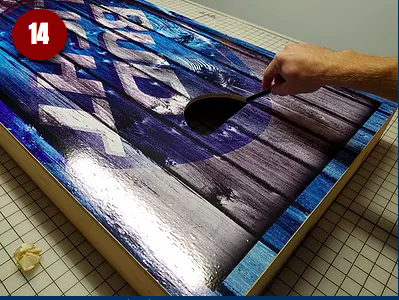 -Trim edges 1/8 inside board edge -Trim out center hole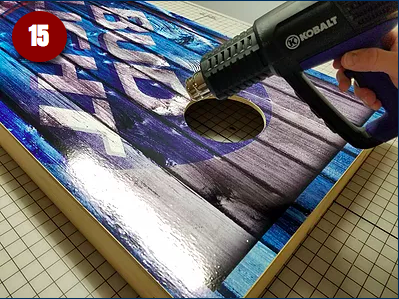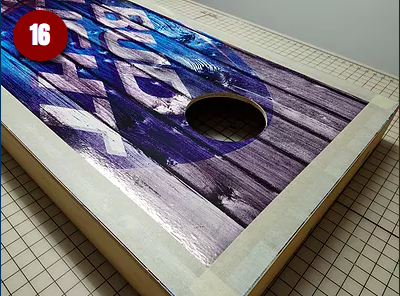 -Use heat around outside and hole to help adhere -Mask off 1/8 inside wrap and seal edges with clear
Cornhole Board Care:
Step 16 is optional but we suggest sealing edges for long term durability. Min-wax polycrylic works great for edge sealing or sealing your boards before installation. Clean your Cornhole board wraps with a damp towel. Store your boards in a clean dry place indoors when not in use. Never leave them outside. Long term exposure to weather can cause your boards to absorb moisture resulting in warping or wrap failure. If you have any questions or issues with installation or caring for your boards please contact us right away.